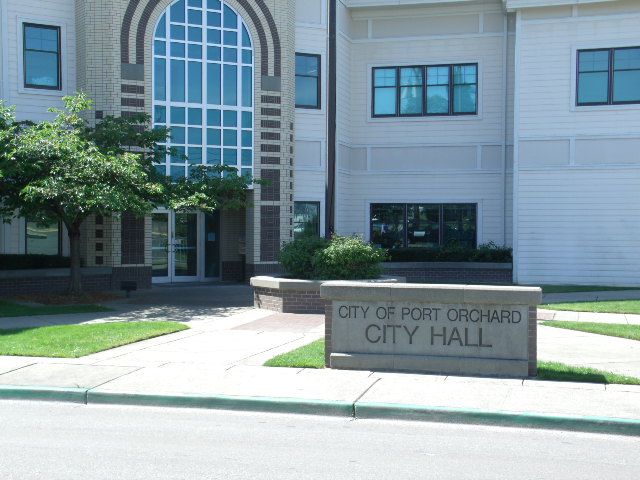 FOR IMMEDIATE RELEASE
June 1, 2022
PORT ORCHARD, WA – Public Works staff will be applying herbicide to the City's Right of Way (ROW) the week of June 6th through the 10th. The use of herbicide is to control vegetative growth in cracks of sidewalks, curb and gutter, traffic islands, and to prevent vegetative encroachment onto city streets.
All reasonable efforts will be made to apply the herbicide only to actively growing unwanted vegetation, will not be applied to bare areas as a preventative measure, and will not be applied if inclement weather is predicted.
You may notice the application truck driving at very low speeds in the early morning hours. Due to the amount of high traffic roads and for the safety of the public and city employees, application procedures will be conducted between 2am to 8am.
The city uses a mixture of herbicides to control varying types of vegetation, all of which do NOT contain the herbicide glyphosate. Although this is the case, please avoid human or animal contact with the herbicide until the product has dried.
Thank you for your patience and understanding while we try to control unwanted vegetation along our traveled right of ways.
If you have specific questions related the city's herbicide application, please contact the Public Works Department at 360.876.4991 or at publicworks@cityofportorchard.us.
###