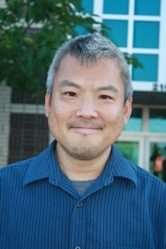 Email
Phone
Position
Councilmember
Fred Chang
Position No. 6
Term Expiration 12-31-2025
Fred Chang has lived in downtown Port Orchard since 1996.  He feels fortunate to live in walking distance of Bay Street where there are many interesting shops and great places to eat.  He especially likes walking by the library each work day on the way to the foot ferry.
Fred first served on the city's planning commission for six years before running for a city council position in 2005.  On the planning commission he learned about zoning, land-use and several issues facing the city.
Fred has worked in the entertainment and software industries, and now works for the State Department of Transportation in Seattle.
He has been a member of several local organization such as the Bremerton Ferry Advisory committee, the Port Orchard Chamber of Commerce and the Sidney Museum and Arts Association.
Fred would love to hear from you and can be reached at fchang@portorchardwa.gov or by phone at 360-876-5077.
Committees
Economic Development and Tourism Committee
Land Use Committee