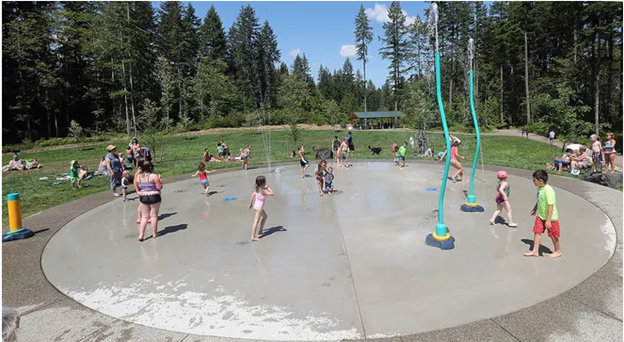 The McCormick Village Park splash pad will be operational starting Saturday, May 28th, and will run until Labor Day, Monday, September 5th.  Modifications to the dates/time may be necessary if we experience drought conditions and need to preserve our water resources.
Splash pad hours will be 12:00pm to 6:00pm, 7 days a week.
Please note that parking at McCormick Village Park is limited, and there are parking restrictions along Old Clifton Road.  No reservations are accepted for park gazebos and picnic tables. They are available on a first-come, first-served basis.
Take care, be safe and enjoy our beautiful park and splash pad!
For more information, please contact the Public Works Department at 360-876-4991.