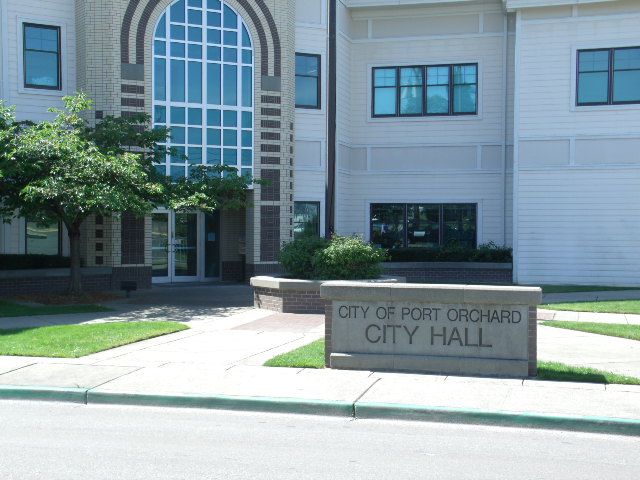 Updated 9/6/2023: The City Hall main entrance fronting Bay Street on the lower level will be closed 9/6/23- 9/8/23. This closure is needed to power wash and clean the above brick work from level 2 to the clock tower.
The Port Orchard Police Department will have modified hours for the business office during the City Hall remodel project.  Our office will be closed to for walk-up service on Fridays from 8AM to Noon.  We will remain available by phone or email during that time. If you need immediate assistance, please call 911.
The City Hall Building improvements are officially beginning. Both main entrances to City Hall will be covered to protect the public and employees using scaffolding tunnels.  Please use either tunnel to access the building during construction. City Hall operating hours will remain the same and will remain open to the public during all phases of the project.
The duration of the project is expected to last into the middle of 2024. The City of Port Orchard appreciates your patience during the project.