Initial Request
In March of 2022, a Port Orchard middle school student attended a Planning Commission meeting to share a presentation and petition with more than 200 signatures with a wish for a futsal court in Port Orchard.
The Path Forward
The Planning Commission and City Staff were moved by the student's initiative and wanted to identify any potential locations to fulfill this need. The Givens Park basketball court was identified as the ideal facility for the upgrade. The project is located at the corner of Sroufe St and Tacoma Ave. The existing facilities include a basketball court and two tennis courts. The facilities are deteriorating and need improvements.
Every two years, the Washington State Recreation and Conservation Office (RCO) opens grant opportunities to cities, counties, and individuals looking for funding for a variety of recreation and conservation focused grants. Improvements to Givens Park met the requirements for the RCO Youth Athletic Facilities (YAF) grant. In September 2022, the City received notice that the project ranked 13th for the accepted projects.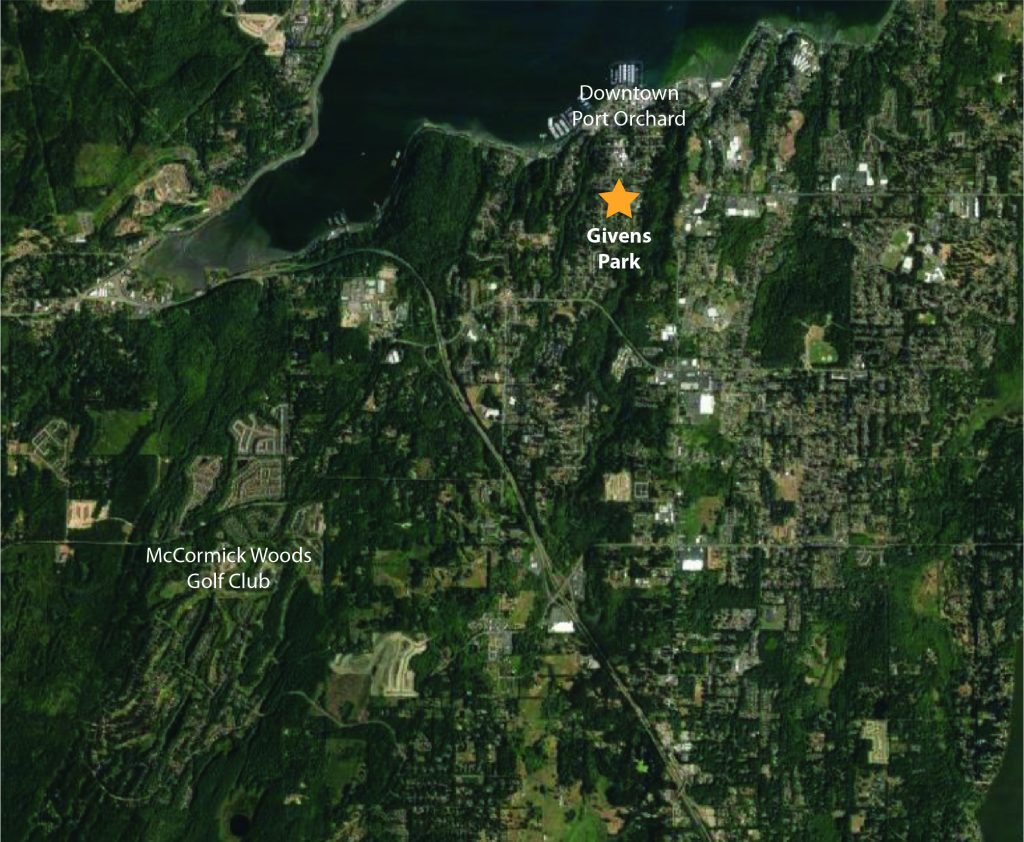 Where We Are Now
A plan was developed to reconstruct the existing court to be a combination Futsal/Basketball court and supporting features. Searching for funds, the City was awarded an RCO Youth Facilities Grant for $147,000. As a part of the grant criteria, the City had to match the reward. The project at this time has $294,000 in funding. The proposed improvements include:
Sports Fencing
Lighting
Goals/Hoops
Accessible Routes
Sport Court Surfacing
Hillside Viewing/Seating
Futsal­
Tennis
Pickleball
Basketball
Next Steps
The City has placed for funding and is waiting for the next steps from the Washington State Recreation and Conservation Office. Once the grant agreements are issued, and Port Orchard is declared a successful applicant, project implementation will commence. Development projects such as the project for Givens Park are given a 2-3 year deadline to complete projects from the time the funds are given. At this time, the City has placed for funding but has not received the necessary funding.
Fundraiser
Click here for more information on the Port Orchard Rotary Club's Fundraising Site!