Background
Bethel Road is a critical transportation corridor in the City of Port Orchard. It is a major arterial that, along with Sedgwick Road (State Route 160), serves the city's Bethel/Sedgwick subarea and provides connections to SR 16, downtown Port Orchard, the Southworth Ferry Terminal, and major commercial retail areas serving South Kitsap County.
Following public outreach, the City Council provided direction for design at their 9/26 meeting.  Staff was directed to provide a 4 leg one lane round about at the Salmonberry intersection and a one lane three leg round about at the Blueberry intersection per the figures below.    The design team is now working to complete 60% design and begin the acquisition of additional rights of way needed for the improvements.
Project Information
Construct two roundabouts on Bethel Road at both Salmonberry Road and Blueberry Road. Acquire the right-of-way to accommodate road widening and roundabouts designed for 2040 and beyond. The design and number of circulating lanes required to support opening day volumes will be determined during the design phase.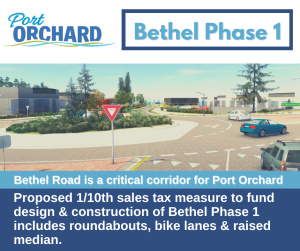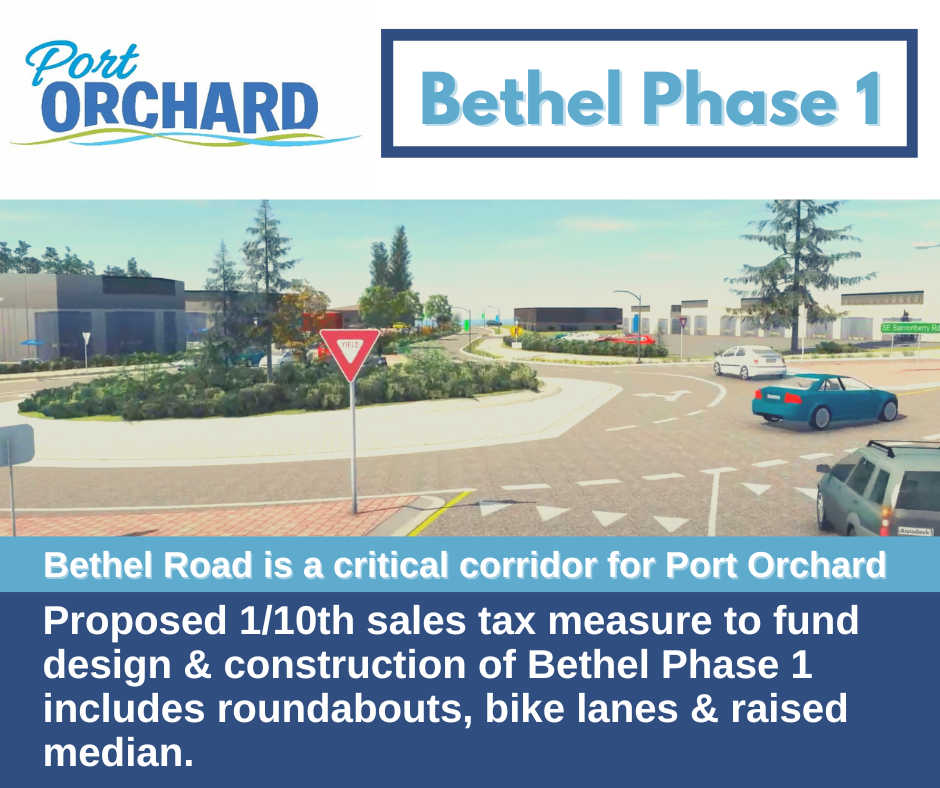 Construct the Bethel Road segment between Salmonberry Road and Blueberry including sidewalk, bioretention swale, curb and gutter, bike lane, one travel lane in each direction, and a raised center median.
Documents